Wayanad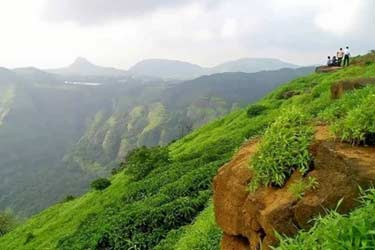 Wayanad district sits in the north-east region of Kerala, the God's Own Country. The district is a laid back one with less travelled places which keep its freshness alive. ?It enjoys borders with Tamil Nadu and Karnataka and remains a must visit place due to its spice plantations and alluring wildlife.
Kuruva Island
Kuruva Island remains the most visited place in Wayanad. People visit here to explore its dense forest with tributaries of River Kabani flowing through it. It is a habitat of rich flora and fauna, including some rare birds. This is a great natural retreat for nature lovers seeking the most immaculate forms of nature.
Chembra Peak
Chembra Peak is renowned for its hills and mountains. It is popular among trekkers as it has adventurous trekking trails. Take a trek to the peak to explore some unseen vistas of Mother Nature. The trek usually takes a day and can be relished by both veteran as well as novice adventurers. Do not miss a camping experience at the top of the peak for which you must carry sleeping bags, camping tents, trekking implements, etc.
Edakkal Cave
This cave sits at the top of the Ambukuthy Mountain. It is 96ft long and 22ft wide. Travellers visit here to explore its intriguing carvings which remain great temptations for archaeology enthusiasts. It is believed that the carvings here share some great insights about the history of Wayanad. ???
Muthanga Wildlife Sanctuary
Do not miss a chance to visit the Muthanga Wildlife Sanctuary located in close proximity to the border of Karnataka. Here you can spot animals like deer, elephant, cheetah, tiger, bison, wild bear, etc. Elephant rides are arranged here by the Forest Department.
Pookot Lake
Blessed with bounty of forests all around, Pookot Lake makes a perfect picnic spot in Wayanad. This is a natural freshwater lake where travelers visit for some peace. As you take the path to the lake, you will be greeted by lush greenery, thick bushes and soaring trees. ?Pookot Lake enjoys heart pleasing weather and thus, can be visited anytime of the year.